DraftSight Professional 2017 and the Heads Up Display
There are many new features in DraftSight Professional 2017 and one of my favourites is the Heads Up Display. I know, that sounds like something in a high end car, but it's not, it's more useful than that! Let me explain with the DraftSight HUD is.
Constantly accessing the properties panel in DraftSight is tiresome and repetitive. Wouldn't it be much simpler if the tools you want are right there, at the tip of your mouse pointer?  Well now they are! DraftSight have introduced the Heads Up Display. The HUD lets you change the properties of an entity quickly and efficiently.
Using the HUD is quite simple. The first step though is to make sure that you have the feature enabled. To do this, type Options at the Command Prompt, the select User Preferences -> Drafting Options -> Head-Up Display. Finally, click on Enable Heads-up toolbar.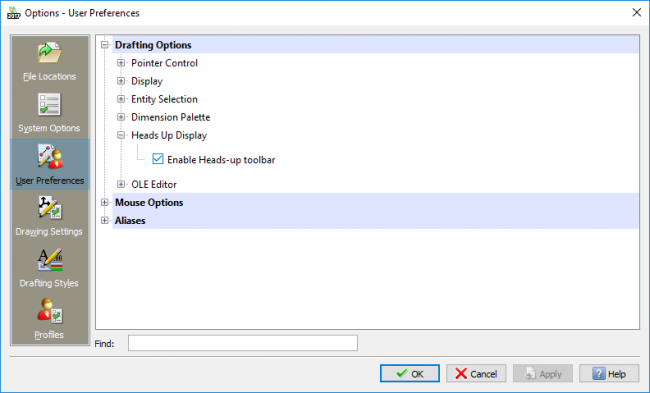 Once enabled, if you click on an entity you would like to change, the tool bar will appear. There are various different options contained within the toolbar. They are: Zoom to Selection, LineStyle, LineWeight, Layer Manager, Entity to Active Layer, Change Entity Layer, Smart Dimension and Make a Block.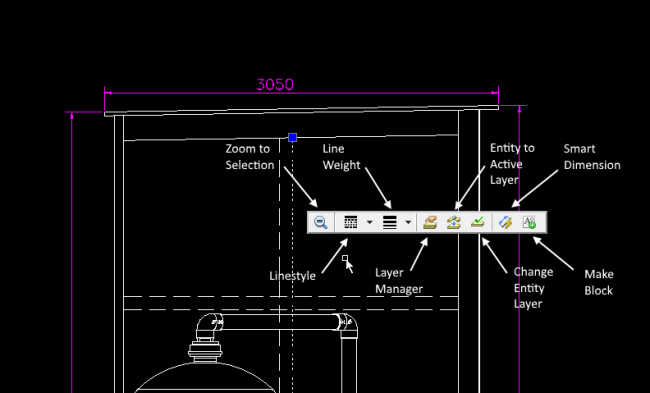 The DraftSight Heads Up Display is possibly one of the most time saving tools within DraftSight Professional 2017. Having the tools you want just where you need them, when you need them, is in my opinion, fantastic! The Heads Up Display toolbar is not locked to a point in your drawing, it can be dragged to a new position and, if you do not select a option, the toolbar will disappear from screen until it is next required.
If you'd like to see a video on using the Heads Up Display, or would like more information on the feature, just click on this link: Heads Up Display Video
Discover more about DraftSight and how you can boost your productivity with DraftSight Professional, a powerful 2D design solution for professionals that includes productivity tools and an API.