Have you heard of 3D ContentCentral? It's an online repository of 3D and 2D CAD Models of User-Contributed and Supplier-Certified Parts, Assemblies and more. Best of all, it is free. Yes, you read that right, access to this huge library of CAD models is free!
So, how do you use 3DCC with DraftSight Professional? Well, it couldn't be easier. After starting DraftSight Professional, click on the Insert tab. Next, click on Design Resources, and then finally, click on the icon for 3D ContentCentral.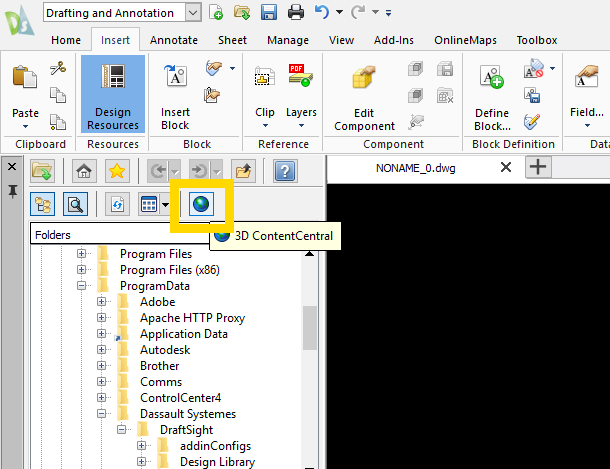 After clicking on the icon, your default web browser will open on www.3dcontentcentral.com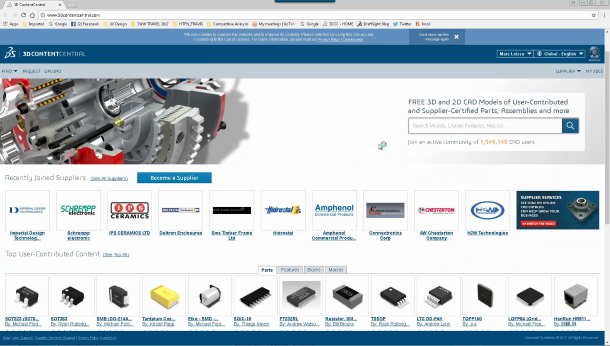 On the right hand side of the site, you'll see a search box. In our example, we will search for a Chair.
As you can see from the image below, we have over 350 options to choose from.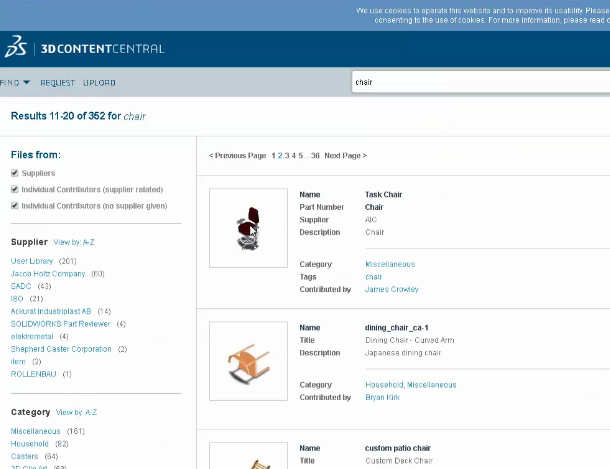 For simplicity, we will select the first chair on the list. After selecting your model, you're brought to another page where you can select various different download options. In our example, we're going to select 2D and DraftSight (*.dwg) as the file format.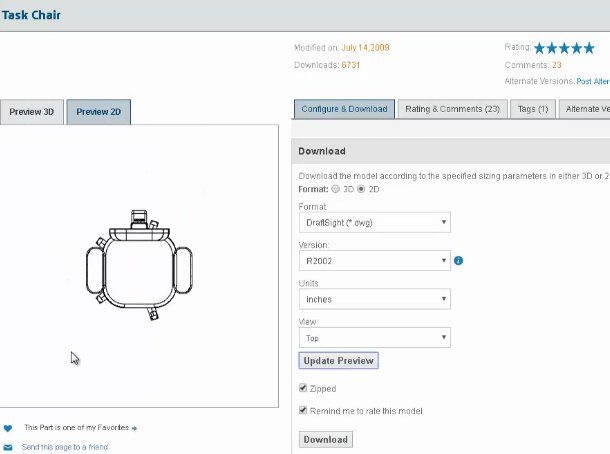 Click on on Download button and the model will load in the Design Resources tab in DraftSight Professional.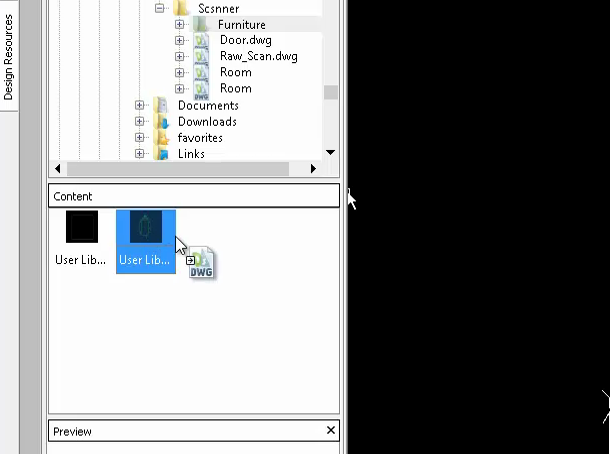 Next, just click and drag the model from the Design Resources tab into your drawing, set the scale, rotation and position of your model and that's it, you've successfully imported a model from 3D ContentCentral into DraftSight Professional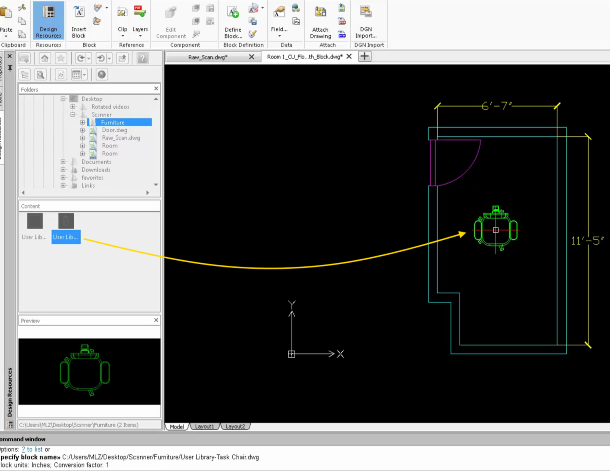 To use 3D ContentCentral, you must have an account.  Don't worry though, 3DCC accounts are free to create. Just click on Sign Up and follow the onscreen prompts.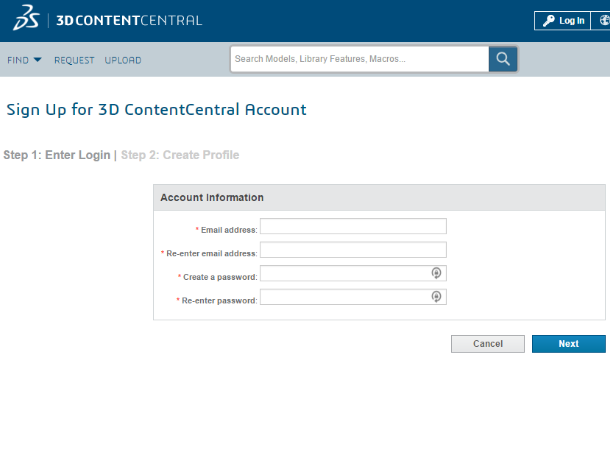 Click here to visit 3D ContentCentral and download DWG models to use in DraftSight Professional.
Discover more about DraftSight Professional, a powerful 2D design solution for professionals that includes productivity tools and an API for just $99. www.DraftSight.com/Professional
To purchase DraftSight Professional with its productivity-boosting features for just $99, click here.