DraftSight 2019 – HomeByMe Integration
HomeByMe is an online 3D Home Planning service developed by 3DVIA, part of the Dassault Systèmes family.  It's not a fully featured CAD system, but it does allow the user to quickly and easily create rendered layouts in 3D. Once you've designed the layouts, wouldn't it be great if you could import them into DraftSight where you can use them to create working drawings?  Well now, using DraftSight 2019 Professional, Premium, Enterprise and Enterprise Plus, you can.
Your HomeByMe projects can be integrated in to DraftSight 2019 in two different ways.
Import a .DSHBM file that's been exported from HomeByMe
Login directly to HomeByMe from within DraftSight
Option 1 allows for users to receive a .DSHBM file from a third party and import it into DraftSight.
Option 2 allows you to access your HomeByMe account from within DraftSight and select your project directly.
So, lets take a look at Option 1.
To start, click on the new Import Ribbon Tab and select Homebyme Floorplan.

Next, on the right hand side of the screen, click on the Browse Tab and then click on Browse.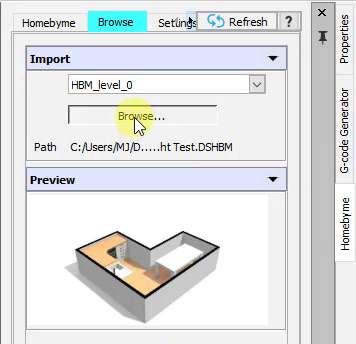 A dialog box pops up and you can browse to your .DSHBM file.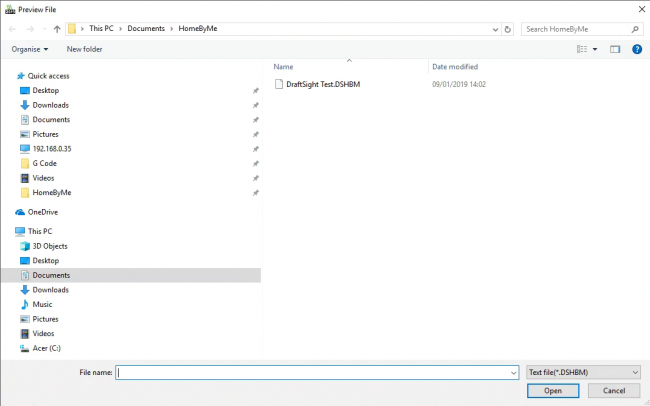 Select the file you want and a DraftSight will do the rest!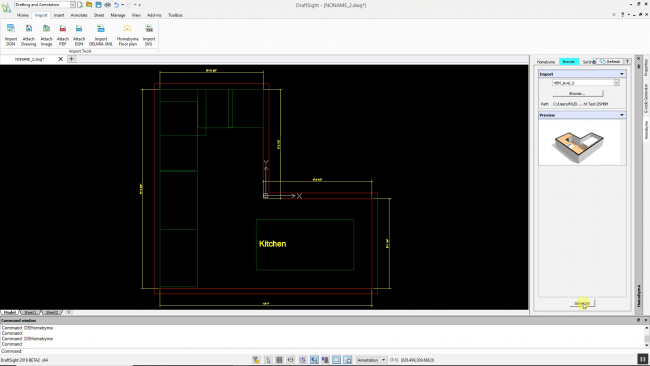 Now for Option 2. If you have a HomeByMe account, got to the right hand side of the screen and click on the HomeByMe tab and login with your account details.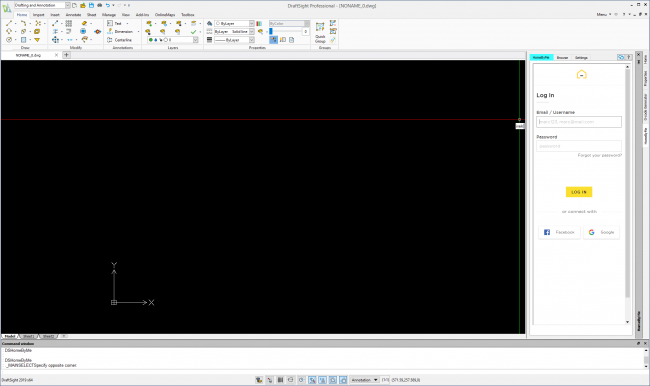 Once logged in, you can scroll through your HomeByMe projects.
Click on the project you want to import into DraftSight and then click on the Select Project button.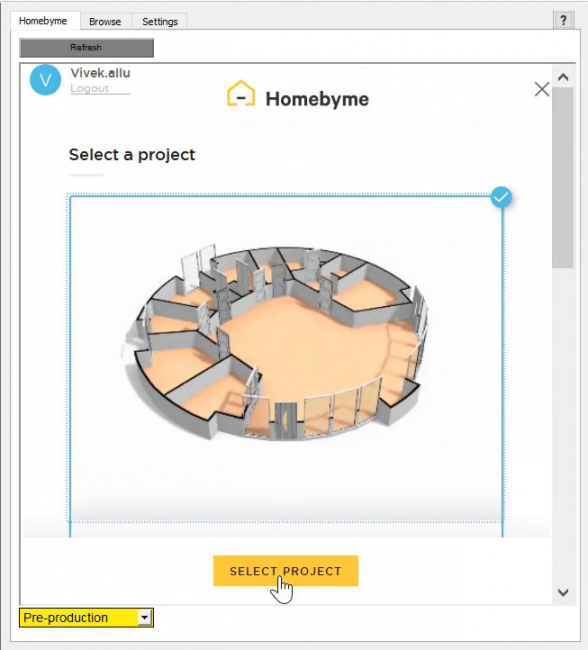 Next, click on the Settings Tab and select the correct Units for your project.
Finally, if your project has more than one level, select the level you want to import and then click on Generate.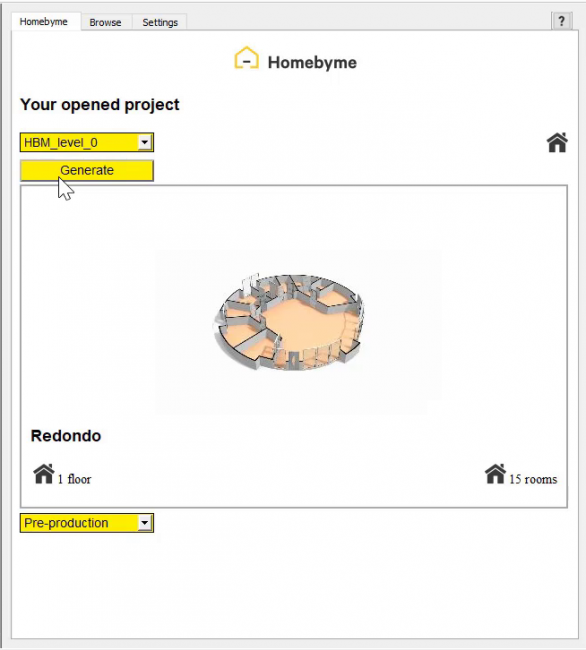 As with Option 1, DraftSight then takes over and imports your project seamlessly.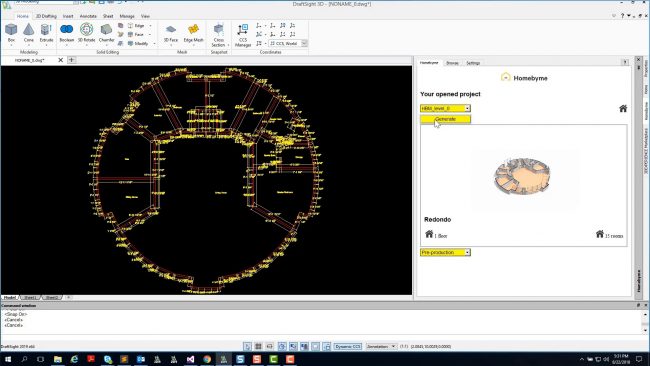 And that's it, that's how to quickly and simply import your HomeByMe projects into DraftSight 2019 Professional, Premium, Enterprise and Enterprise Plus.  Stay tuned for more tips and tricks on how to use the latest features in DraftSight 2019!
IMPORTANT:
DraftSight 2019 for Windows® is offered in paid versions only.
Once you download and install DraftSight 2019 (free 30-day trial or purchased version), you will no longer be able to re-download or access any previous free version of DraftSight (2018 or earlier). All free versions of DraftSight (2018 or earlier) will cease to run after 12/31/2019.
Learn more about DraftSight 2019 here.