DraftSight is coming up on it's 10 year anniversary, time sure does fly! To celebrate, you can get 10% off Professional and Premium during the month of June.
Some of you might remember 2009 with fondness. I don't.  It was a time when the Irish economy crashed and crashed hard.  The construction industry was decimated overnight and I, like hundreds of thousands of other folk, lost my job.  What would I do?
Well, I figured I could get by if I set up in my own and took whatever drafting work I could find.  The only problem was, I didn't have any CAD software.  Then, out of the blue, I got an email talking about a beta of some software called DraftSight coming from the people behind SOLIDWORKS.  Well, that piqued my interest!
I downloaded and installed that beta. It sure looked like what I was used to and It read the same files. Also, it didn't take long before I felt comfortable using DraftSight. For a beta, that release was particularly stable and offered a viable solution to work from home.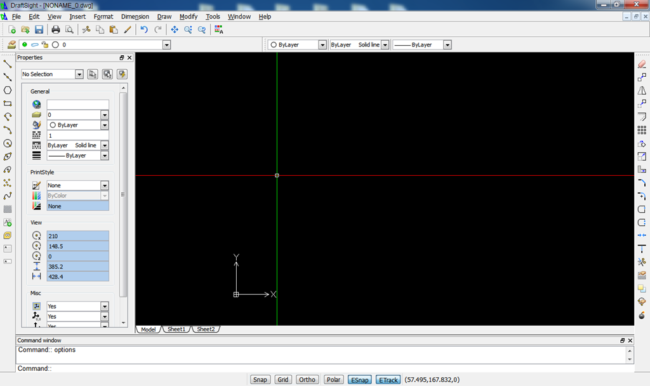 After spending much of 2010 still in beta, DraftSight finally came out of Beta in February 2011.
Over the last 10 years, there have been many improvements in DraftSight.  It is now, from an end user point of view, a solid and reliable CAD package with offerings to suit most users needs.
Standard: – The standard version of DraftSight on which all others are built. Perfect for the personal user, but equally at home in the office.
Professional: – Do you need access to Lisp and the DraftSight API?  If so, this is the version for you.
Premium: – All of the features found in the other versions with the addition of 3D Modelling and Editing.
One of the things that drew me to DraftSight 10 years ago, apart from the price, was that its system requirements were low.  It would run reasonably well on the less powerful processors. I've run DraftSight on an old i3 processor with 8GB of RAM and the user experience was excellent. Obviously, with the addition of 3D Modelling and Editing recently, ideally you would start with 16GB of RAM.  The more complex your CAD work, the more RAM you need.
Because DraftSight natively supports DWG and Lisp, there is a huge catalogue of Block Libraries and Lisp Routines available on the internet for users to download.  The same goes for SHX Fonts. Although most users have moved on to using TTF, I still find myself resorting back to using SHX fonts, in fact, my drawing template includes ARSimp.shx as the standard font! That's not me refusing to change, well, it might be just a little, but I just like the look of that font.  It's very neat and tidy.
Believe it or not, DraftSight had a huge impact on me.  Not only did it allow me to continue to work in a profession I loved without resorting to piracy, but it has brought me places I'd never been and I have met people from all over the world!  So yes, it has changed my life!
I'll wrap up today's blog on that note. Over the next week or two, I'll talk a bit more about DraftSight down through the years.
This month, take 10 percent off DraftSight Professional and Premium!
Learn more about DraftSight here.