DraftSight is now fully available for Mac OS!
After a rather long Beta period, DraftSight for Mac OS is finally available.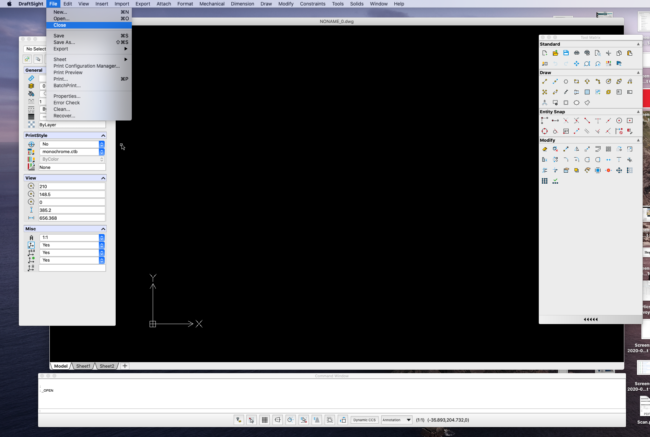 So, what features can you expect to find in DraftSight for macOS? With the exception of Drawing Compare, Image Tracer, 3D ContentCentral® integration, and HomeByMe integration due to differing software architecture, all features in DraftSight for Windows are also available for Mac, including:
Dynamic Blocks Support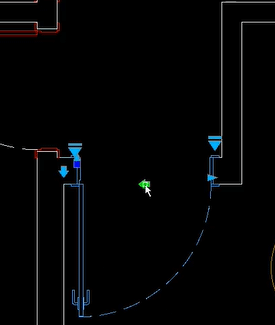 Now you can use Dynamic Blocks from AutoCAD® directly in DraftSight. Your legacy data can now be migrated with full intelligence and configurability. Dynamic Blocks contain rich configurations for easy manipulation and handling of blocks.
Auto Trim Dimension Extension Lines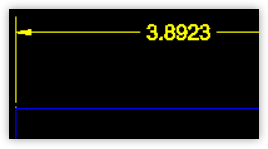 Dragging dimensions to other areas of your geometry no longer requires manual trimming or adjusting.
Auto Dimension and Auto Arrange Dimensions
Automatically create dimensions for selected elements, then preview and easily adjust their placements as desired.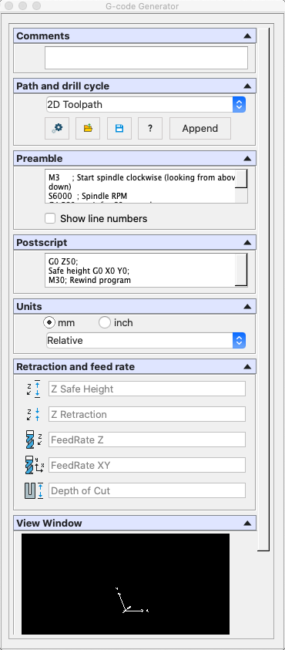 DraftSight for macOS also supports DGN Import, G-Code Generation, Batch Printing, Lisp and a host of other features that you can check out here.
Best of all, whether your Office and Clients use Mac or Windows®, your drawing files are compatible with each operating system.  You don't need to worry about drawing file incompatibilities!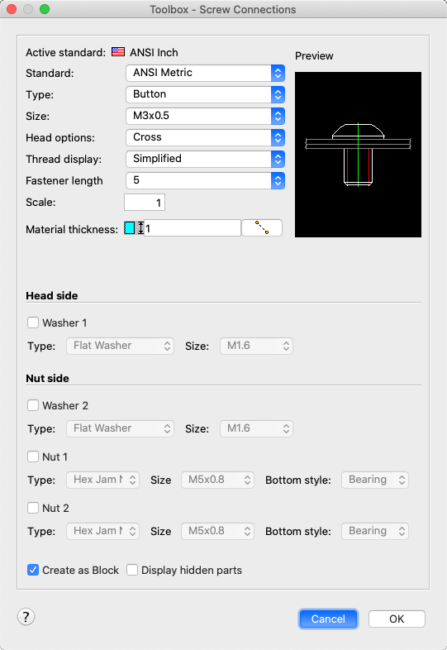 And, like DraftSight Premium for Windows, DraftSight Premium for macOS now features 3D Modeling Tools such as:
Box: Creates a three-dimensional solid box.
Pyramid: Created a three-dimensional solid pyramid.
Wedge: Creates a three-dimensional solid toroid.
Planar Surface: Creates a rectangular planar surface.
Cone: Creates a three-dimensional solid cone.
Cylinder: Creates a three-dimensional solid cylinder.
Sphere: Creates a three-dimensional solid sphere.
Torus: Creates a three-dimensional solid toroid.
In addition to those tools, there are these extras:
Extrude: Creates a 3D solid or surface.
Loft: Creates a 3D solid by lofting between existing cross sections.
Polysolid: Draws 3D solid objects in the shape of a polygonal walls.
Push and Pull: Modifies 3D solids or bounded areas by extrusion.
Revolve: Creates a 3D solid or surface by revolving a 2D object about an axis.
Sweep: Creates unique solid primitives or surfaces by sweeping existing two dimensional entities along a path.
So, those are your basic 3D Modeling tools. Using them, well you can pretty much draw anything you desire in 3D within DraftSight Premium for macOS. But we are not finished there, DraftSight Premium for macOS comes with a a large array of Solid Editing Tools which will allow you to create more complex 3D Solid Objects!
Union: Creates a composite region or solid by addition.
Substract: Creates a composite region or a 3D solid by subtraction.
Intersect: Creates regions or 3D solids from the intersection regions or of 3D
solids.
3D Rotate: Rotates drawing entities in 3D space around a specified axis.
Align 3D: Aligns entities with respect tother entities or other target points in
3D space.
Mirror 3D: Creates a mirror image in a 3D plane around a 3D axis.
Pattern 3D: Lets you create a pattern of entities in 3D space, either in a linear
matrix or a circular alignment about a rotation axis.
Chamfer Edges: Bevels the edges of 3D solid objects.
Fillet Edges: Rounds the edges of 3D solid objects.
Interference Checking: Checks interferences within a solid model.
Slice: Slices 3D solids with a plane or surface.
Thicken: Creates 3D solids from surfaces by thickening them.
So, with all that in mind, if you are in the market for a professional grade CAD system on mac OS, check out DraftSight 2020 Premium. Please note, DraftSight for Mac is not yet supported for Enterprise or Enterprise Plus offerings.
Learn more about DraftSight and how to start a free 30-day trial here.