DraftSight 2020 Professional on mac OS Big Sur
So Apples latest Desktop OS, Big Sur, was released recently.  I thought it was about time I upgraded one of our MacBooks here in the office to Big Sur and install DraftSight Professional 2020 on to it. I downloaded the latest version of DraftSight for Mac from the DraftSight website and ran the installer.  Setup went just fine.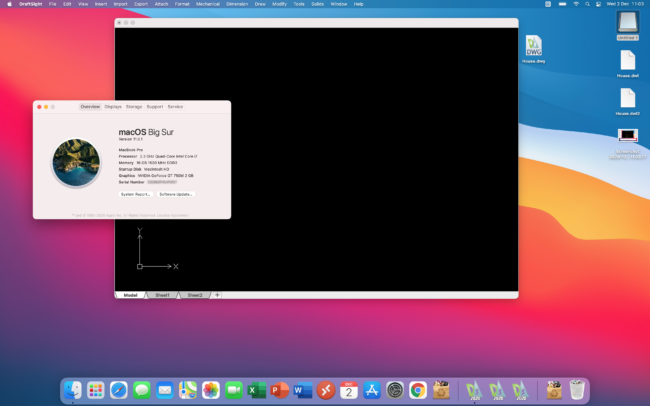 It's a slightly older Macbook Pro, but it's a Core i7 with 16GB Ram, so it handles Big Sur without any issues.  So, after installing DraftSight, I decided I'd open a drawing of my house.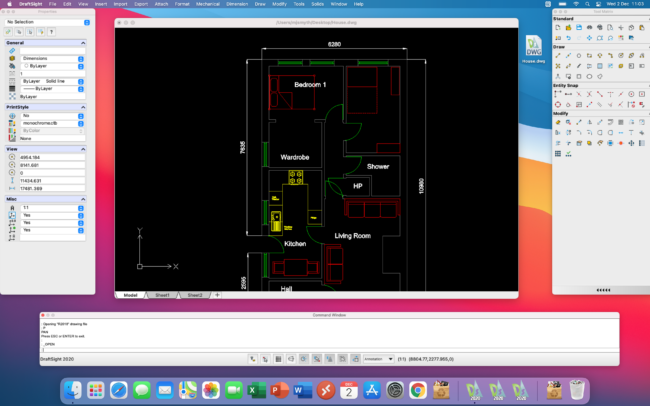 There are no file compatibility issues at all, as you would expect.  I copied the drawing from my Windows 10 laptop via a USB Key formatted to exFat and dropped it on the desktop.  It opened without issue.  Now, if like me, you spend most of your time on a Windows PC, you might find the Mac interface a little different.  By default, it opens with the 'Floating' Interface. This can be changed though to the 'Fixed' Interface. To do this, just follow these steps:
Type UIMode at the Command Prompt
Confirm to switch to the alternate UI Mode
Save your work and Exit the DraftSight
Restart DraftSight
DraftSight will now default to running in the Fixed Interface.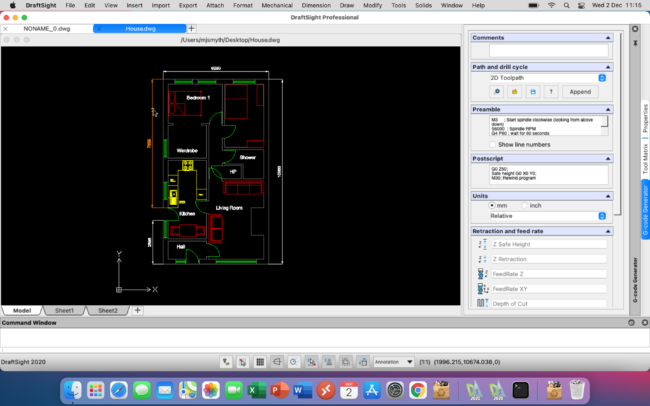 So that's it, DraftSight 2020 Professional running on macOS Big Sur. If I manage to get my hands on a new Macbook running one of the Apple M1 chips, I'll try install it on that and see how it runs also, but until then, stay tuned!
Learn more about DraftSight and how to start a free 30-day trial here.