We take the Christmas Holidays very seriously here in Ireland. Many businesses will actually close for almost two weeks!  Because of this, you can normally relax as clients will also be on leave.
This year is a bit different, there are travel restrictions in place, restrictions on who and how many can meet and so on. All with the intentions of trying to keep our Covid numbers down.
With all that in mind, I thought I'd try to lighten the load a little bit. Way back in the 90s, some folk a lot smarter than me were coding basic games in Lisp!  That's right, you could play games in Lisp.  One moment you're rushing to get a job to tender, the next you're rushing through space to kill an alien!
I came across one of those routines recently.  It's called Space and it's by a guy called Bill Kramer, and this is it running on DraftSight Premium 2020 on Windows 10.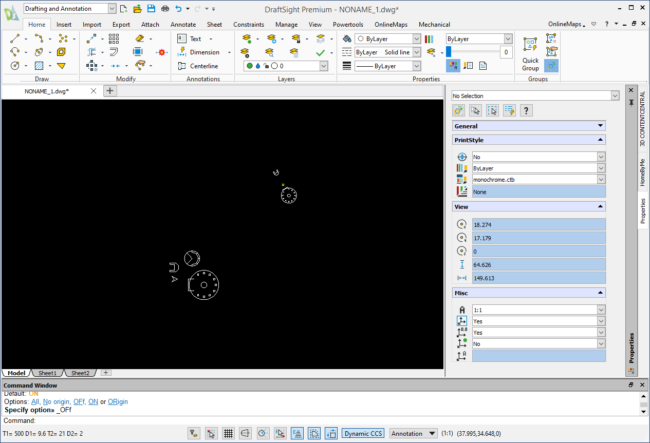 OK, it's not the most glamourous game ever, but from a coding point of view, it's quite ingenious.  Mind you, the game play is not the most intuitive, so I'd recommend opening the Lisp file itself to read through.
While there, why not edit the code to see what you can do with it.  Maybe you can improve it, maybe you can even rewrite it.  Maybe, just maybe you can develop your own!
You can download the lisp routine, and indeed many others, here.  Unzip the file and copy both Space.lsp and Space.dwg to your AppData\Roaming\DraftSight\"Your Version Number"\Support folder.
Then, in DraftSight, type LoadApplication at the Command Window, hit Enter and then browse to your Support Folder and select Space.lsp.  To start the game, type SW to start and follow the onscreen prompts.
One thing to note, Lisp only works on DraftSight Professional and above.
All that remains for me to do is to wish you all a happy, peaceful and safe Holiday season, where ever you are.