DraftSight 2023 New Features: Annotation Monitor
DraftSight's associative dimensioning tool is a fantastic way to ensure your dimensions update whenever your geometry changes. But sometimes, these associative dimensions become disassociated from their entities.
DraftSight 2023 addresses this issue by introducing the new Annotation Monitor feature. When enabled, any dimension that has lost its association will display a small, yellow warning icon next to the offending dimension.
Enabling the new Annotation Monitor feature is easy. You'll find a new icon in the Status Bar, as shown below. When it's enabled, not only will the icon turn light blue, but you'll also begin to see any warning icons on affected dimensions.

Fixing these errors is easy. Click on the warning icon, and you'll get a pop-up menu with two options. You'll probably want to set the dimension's association to the entity. If so, select Reassociate, and you'll then be prompted to select the dimension's intended geometry points.
Or you may decide to remove the disassociated dimension from the drawing altogether. If so, select the Delete option from the pop-up menu.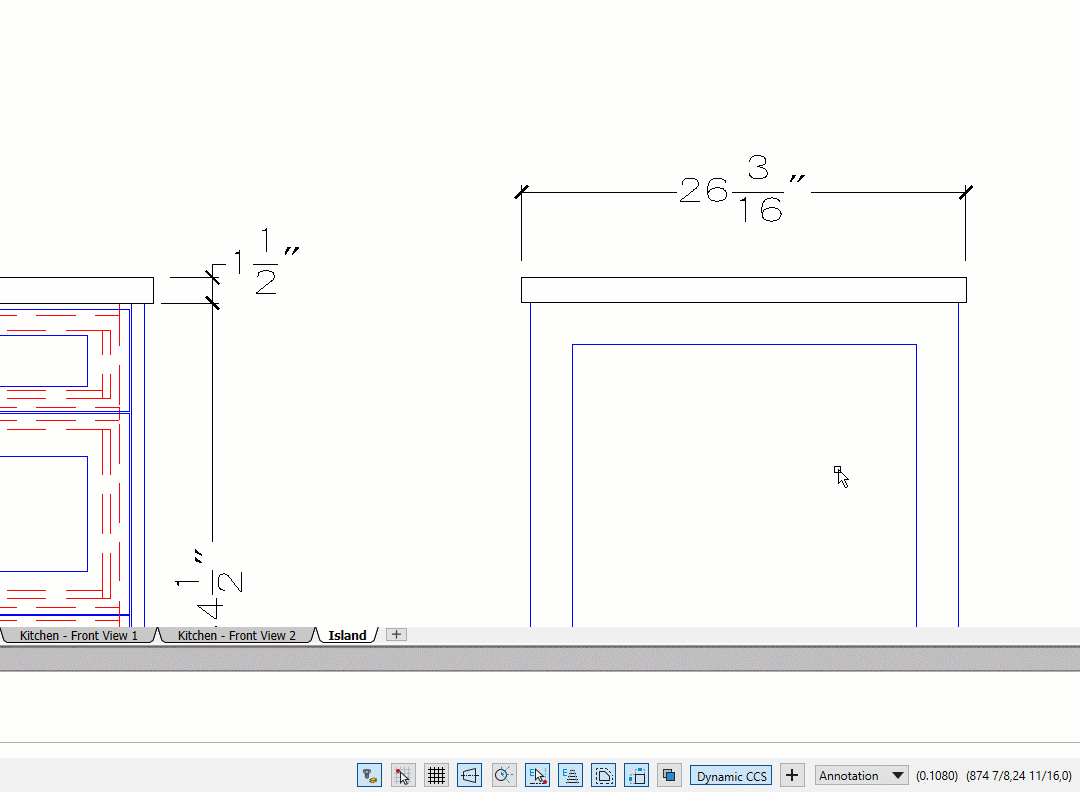 No longer will you have to guess whether your dimensions are correctly associated with their geometry. Nor will you be caught off guard when your dimensions don't automatically update per your entity modifications.
With DraftSight 2023's new Annotation Monitor, you can quickly identify and fix any associative dimension that has lost its host geometry.
Stay tuned for the latest news on our upcoming DraftSight 2023 release on November 21st, 2022. Interested in learning more? Join the upcoming webinar, What's New in DraftSight 2023 on November 17th, 2022.
In the webinar you can see how the new Annotation Monitor feature can help you keep your drawings accurate and keep you working at peak efficiency. DraftSight Application engineer Jack Lane will be your guide as you explore all of the new and exciting features to be introduced in DraftSight 2023. Whether you have never used DraftSight before, or use it every single day at work or at home, this session will show you how to use the features that take DraftSight to its full potential and make it easy to dive right in. Register today to reserve your spot and ask questions.