Top FAQs Answered in DraftSight Webinars: Your Ultimate Guide
Those of us here at DraftSight love doing webinars and other live events. It allows us to show off what we think is the best choice for your 2D CAD platform, and we also get to interact with our users (and potential users) to get a feel for exactly what's important to them.
How do we do that? Typically, it's through a question-and-answer period. We try to answer everything as it comes in, but sometimes we just can't. But rest assured, we will get back to you with an answer.
Over the years, we have found that certain questions – or at least certain types of questions – are common. Let's look at some of the questions that we often see.
Output/Export
In one webinar, we got the following question: "Can we create easily (in DraftSight) STL files for Additive manufacturing Purposes?"

FYI, the answer is Yes.
We were also asked about producing PDF files and whether DraftSight supports CTB and STB plot styles. Again, yes to both.
Questions about creating output from DraftSight, whether it takes the form of hard copy prints and plots, or creating various digital file formats, are extremely common. We realize that this modern-day workflow is critical to you. We support many of the most common formats and even have more options for saving your DWG files than its creator has!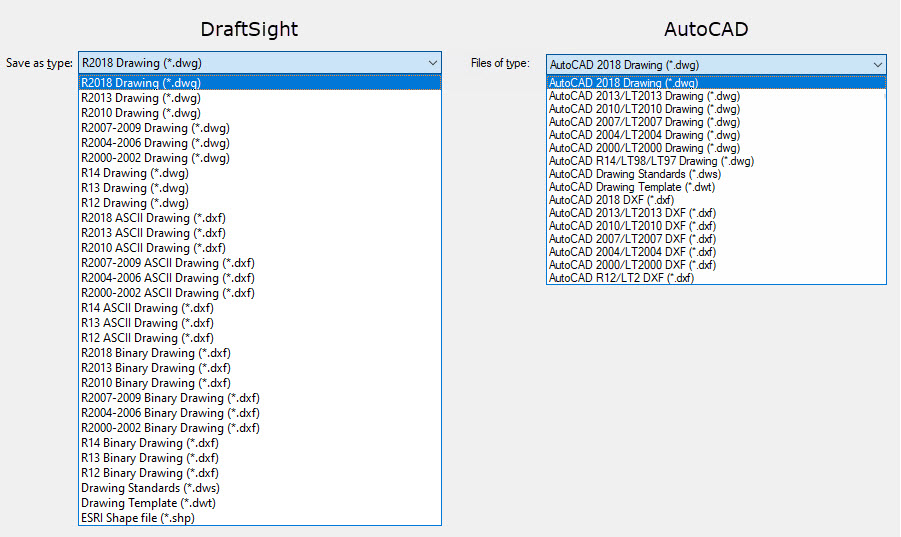 We loved seeing another question: "Our projects are highly reliant on using the sheet set manager for organization, printing consistency, and transmitting projects to our clients. Does DraftSight offer anything similar?"
Needless to say, this attendee was happy to hear that DraftSight not only has the Sheet Set Manager feature but also accepts the same DST file format as the competition. And they can still pack up an entire project along with all the files it needs via our Pack and Go tool.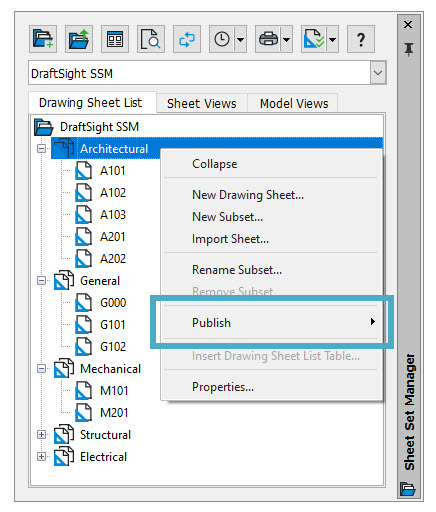 Input/Import
Naturally, during our webinars, we explain how well DraftSight works with industry-standard DWG files (some might even say better). But we also reference DWG and other file formats in our daily work. So, if your workflow includes Xrefs or image file underlays, we have you covered.
We were asked about importing geometry from PDF files from a recent webinar. This is a point of pride for us here on the DraftSight team. Not only do we provide the tools to import vector-based PDFs accurately, but we also allow you to bring in more than one at a time, and we even have a batch processing tool in case you have an entire folder you need to convert.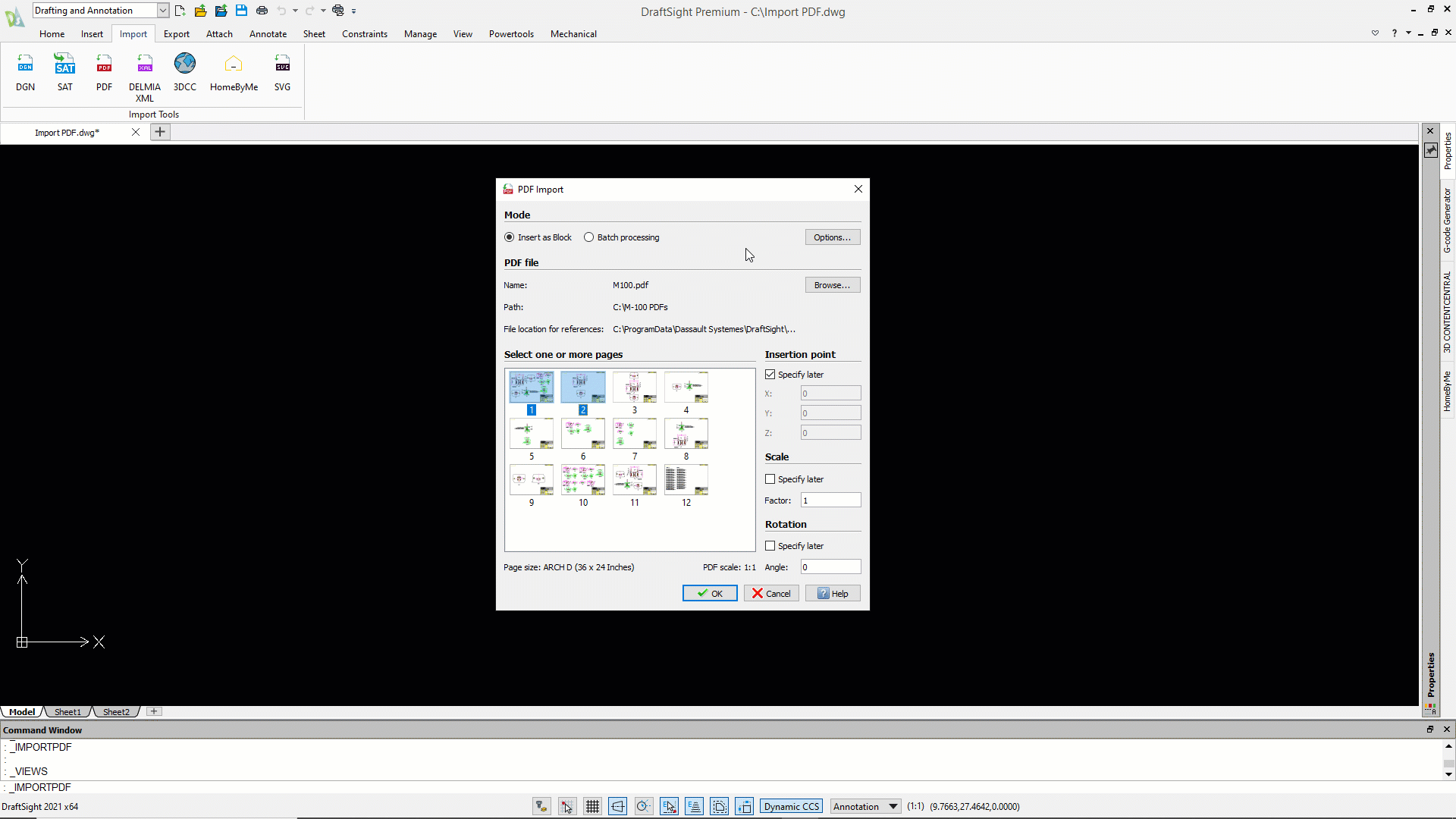 And we don't stop there. With the powerful ImageTracer command, you can convert attached JPG, BMP, or PNG files to DraftSight geometry right from within the CAD application! You'll need a separate tool if you want to do that using other vendors.
External References
A common practice we often hear about and receive questions on is if DraftSight supports external references. Fortunately, DraftSIght fully supports multiple external references that are manageable using the external reference palate. You can reference DWGs, DGNs, PDFs, and Images files such as JPEG, PNG, TIF and more.
Sharing a drawing with external references is made easy in DraftSight with the Pack and Go ability. You can compress and share drawings with others while keeping the correct references intact, making collaboration seamless and efficient. You're also given the option to customize the settings when compressing to reduce file sizes for when large DWGs need to be reduced and optimized.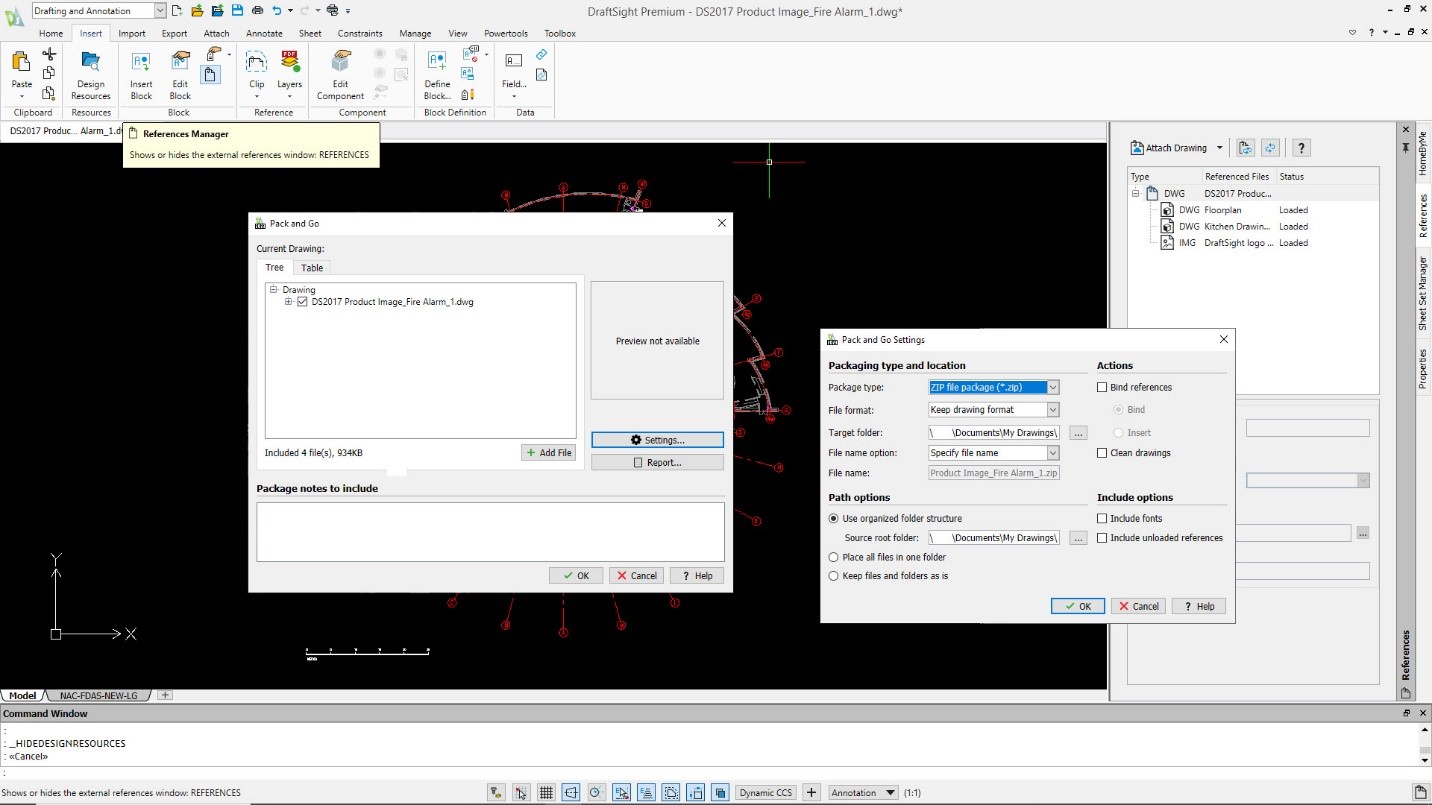 Customization
Again, from one of our webinars, a visitor asked: "Does DraftSight support custom macros like AutoCAD® does?" Another queried: "What about LISP?"
We were glad to affirm that, yes, DraftSight has a robust API that can probably handle all your current customization files and applications. So don't worry if you have a library full of LISP routines that you've worked so hard to develop and are no doubt essential to maintain your efficiency.
While some files may require some tweaking due to application-specific code, in most cases, they'll work perfectly well in DraftSight.
Blocks
Typically, these questions aren't so much about blocks themselves, as they're a rather standard feature of any 2D CAD program, but we do get many questions about Dynamic Blocks®. These powerful entities have recently transformed how many of us do our work.
DraftSight lets you insert and use your legacy Dynamic Blocks just as you would be used to, with all their functionality intact. You can now also convert them into a DraftSight "Custom Block" and edit them in the multi-functional block editor just like you're used to.
Summing Up
Of course, that's just a tiny sample of the questions we get, but as you see, they often fall into familiar categories. Do you have questions about DraftSight? Feel free to ask us your questions via our product support page.
Keep an eye out for upcoming webinars via our various social media accounts. You can also sign up now for the upcoming webinar on Jun 22, 2023 10:00 AM ET covering the Top 10 Time Saving Tips & Tricks in DraftSight.