A Sneak Peek of DraftSight 2019
Next month Dassault Systemès unveils the next version of DraftSight. Details are under wraps until then, but major points of this update were shared at a developers' conference in Berlin November 2018.
Andreas Kulik, the Dassault Systemès executive responsible for the DraftSight product line, shared the details. He began his remarks by pointing out he works for the world's largest 3D CAD company yet 2D-oriented DraftSight is the product with the most seats worldwide, counting both free and paid. "2D and 3D are inherently connected," says Kulik. "It is not about 2D to 3D, it is about the synergy of applications for the right job at the right time in the design environment. DraftSight is a very strategic element in the Dassault Systemès portfolio."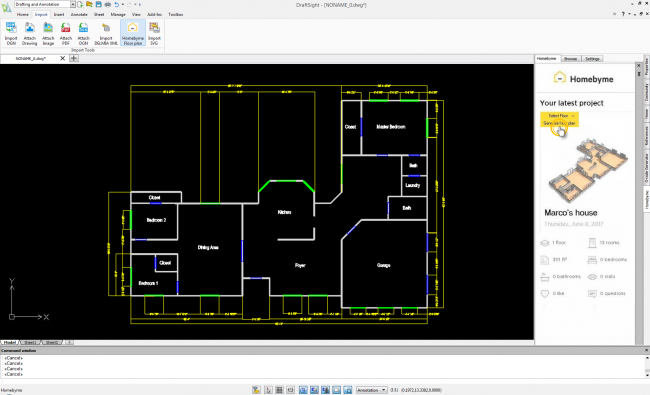 DraftSight 2019 will emphasize four workflow elements: digitize, convert, transform, and augment. There will be new tools for transforming images and vector content into drawings as well as the ability to quickly transform 2D views into 3D parts and then convert them to the SOLIDWORKS data format. Other new commands will allow 3D modeling capabilities, to better connect the DraftSight portfolio to both SOLIDWORKS and CATIA.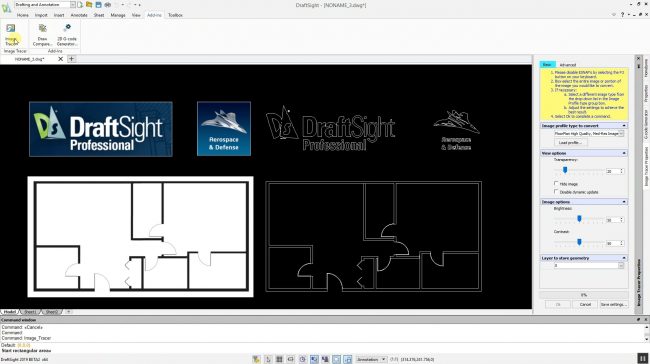 Kulik says the next DraftSight will stress interoperability "in the context of moving design data from one tool to another without friction and without effort." This is important because right now there is no existing DWG-based CAD product which can internally convert drawings into the SOLIDWORKS 3D data format. When DraftSight 2019 offers this feature, it will be a key differentiator for the product. Why use a drafting program that requires one or more extra steps when you need to move data into the 3D environment?
Dassault offers its customers 3DEXPERIENCE® Social Collaboration Services and 3DEXPERIENCE Marketplace for fast collaboration with qualified industrial service providers across a range of services. DraftSight 2019 will become more deeply linked with the Marketplace as a by-product of new integration with the 3DEXPERIENCE platform. New features in the DraftSight API will also provide a way for third-party add-on products for DraftSight to be distributed. (The DraftSight API will only be available in the DraftSight Professional, Premium, Enterprise and Enterprise Plus versions.)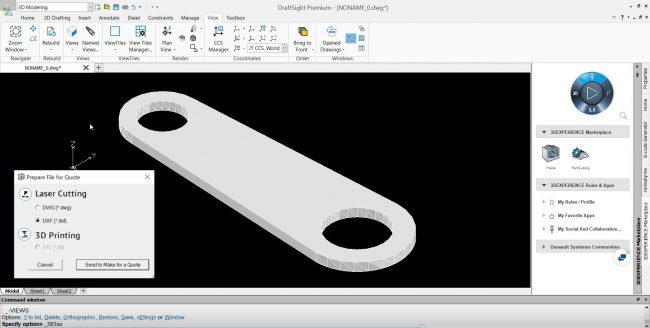 Kulik was tight-lipped on the details, but did say there will be new browser-based (cloud) access to DraftSight in the new version. We need to wait for the official unveiling to get the full story.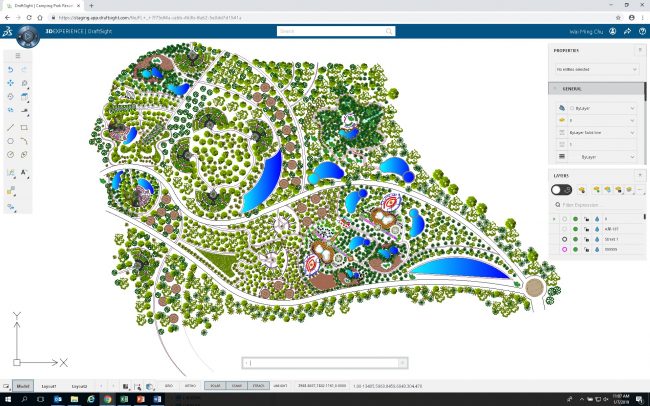 The DraftSight 2019 unveiling will take place at SOLIDWORKS WORLD 2019 in Dallas, Texas, this February 10-13. DraftSight will have a jam-packed agenda this year, with sessions each day of the event including "DraftSight: What's New," "Introducing DraftSight 3D Design," "A CAD Journey: From 2D Drawings to 3D Models to Simulation," and much more. I'll be attending the DraftSight sessions, and look forward to meeting DraftSight users. If you need more information, visit https://solidworksworld.lanyonevents.com/2019/connect/agenda.ww  and choose "DraftSight" under "Discipline".