California Wire weaves success with DraftSight
Woven wire products are a common sight, used in a wide variety of applications and environments. Prisons, stadiums, schools, plants, and warehouses all rely on woven wire fencing. California Wire Products Corporation (Cal-Wire) is a leading manufacturer of engineered-to-order wire and welded-mesh products.  
For years Cal-Wire used Autodesk AutoCAD to custom design in 2D. More recently it attempted to bring Autodesk Inventor into their workflow for 3D design work. Engineering Operations Manager Kenny Kuhns says the combination just didn't work out. "We used to use AutoCAD and tried using Inventor, but we hit a brick wall when it came to automating our design process." So the company moved on to Dassault Systemès SOLIDWORKS® and DriveWorks from Dassault Gold development partner DriveWorks Ltd.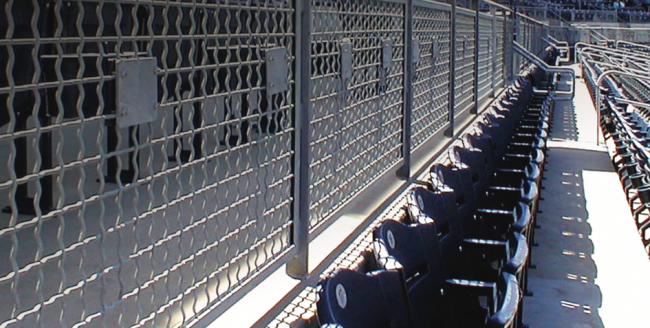 The new 3D products worked out fine, but Cal-Wire still needed 2D design software. Faced with what Kuhns called a "substantial outlay," Cal-Wire decided to stop upgrading its AutoCAD seats. Over time issues crept into the workflow, including problems opening files and losing design elements. 
Based on a personal recommendation, Kuhns tested DraftSight®. He was "pleasantly surprised" to find all the features they needed in 2D CAD, "at a small fraction of the price" for AutoCAD. Cal-Wire immediately purchased four copies of DraftSight Professional from long-time SOLIDWORKS reseller Hawk Ridge Systems of Costa Mesa, CA. 
Kuhns says their use of DraftSight has reduced the time it takes to design and manufacture many of their engineered-to-order products. "Wire cages are essentially a low-tech product, and it is simply faster to custom-design wire cages using 2D instead of 3D tools," says Kuhns. 
Cal-Wire has completely eliminated the data compatibility issues it experienced using AutoCAD. "We laser-cut many of our parts and need our drawings to be accurate," says Kuhns. "Working with an older version of AutoCAD, we had instances when the dimension and text blocks on the drawings got messed up." 
By switching to DraftSight, Cal-Wire also gained a cost-effective bridge to its fully customized and fully automated SOLIDWORKS/DriveWorks workflow. Now in its final stages of implementation, Kuhns says the combination of the three products will transform their engineering. "We anticipate that the SOLIDWORKS/DriveWorks customization will automate design and generate drawings for roughly 75 percent of our orders right out of the gate." 
Kuhns anticipates using DraftSight Professional as the bridge between day-to-day routine tasks and fully automated 3D design. "DraftSight is a great piece of software and is helping us work toward our 3D design automation goals." 
"I don't know why anyone would continue working with AutoCAD," says Kuhns. "DraftSight is a good tool with an extremely effective set of features at a much lower cost. We moved our design library over to DraftSight seamlessly and have moved forward with our work without missing a beat." 
You can read a more detailed case study about Cal-Wire and its move to DraftSight: https://www.draftsight.com/sites/wp-fwk-ms-draftsight/files/2019-10/draftsight-california-wire-products-case-study_0.pdf
Learn more about DraftSight 2020 here.