Starting A Project in DraftSight
I'm often asked how I start a project in DraftSight, why my drawing files are so small and why they are so quick to load.  Well, in today's blog, I'll walk you through what happens when I get a drawing from a Design Team Member.
I get drawings in from many sources such Architects, Engineers, Kitchen Designers and so on.  They all seems to use different software packages, but can and do supply me with DWG files.  Once I receive the files, the first thing I do is to clean them.  Why?  Well it's simple.  The smaller the file size, the quicker response times are.  The less Layers in a drawing, the easier it is to work with. Likewise with Blocks, Fonts, Line Types and so on.
So, where to start?  Well first of all make a copy of the original file.  Then open that copy and run the Clean command to start with.  To run the Clean command, just type Clean and the Command Window.  This will get rid of any unused entities in your drawing.
Next, do you need all the items in the drawings?  Unless it is a site drawing, I get rid of all vegetation shown on a drawing.  Likewise, many of my drawings don't need to show Sewage Lines, Power Lines, Gas Lines or Telecom Lines on the drawing.  They too get removed.  Do I really need to see the Floor File Layouts?  Well, unless I'm using Floor Boxes, then no I don't.  Basically, the idea is to strip the drawing down to show only what I need to show.  This makes my services, such as HVAC, Water, Lighting and Power stand out on the drawing. I definitely don't need any fancy fonts, so they too get removed.  The upshot of all these changes is that they make the drawing less cluttered and easier to read.  Less cluttered means less likely to be misinterpreted.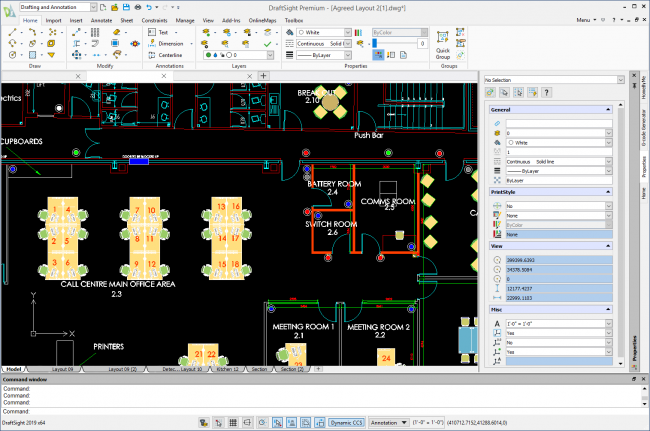 The next step is to work on the Layers.  I like to keep things simple.  I don't need to differentiate between Internal and External walls.  Likewise, all Windows and Doors go on that layer as I just need to show the position, I won't be turning those layers off individually.  Furniture and Sanitary fittings get they own Layers, as do Room Names, Ceiling Grids and, if in use, Floor Grids.  After that, I go to Sheet Mode, remove all Viewports, Text, Title Blocks and any other entities that be there.
After that, the final stage is to Clean the drawing again, just to get rid of any lingering, unused, drawing entities within my DWG.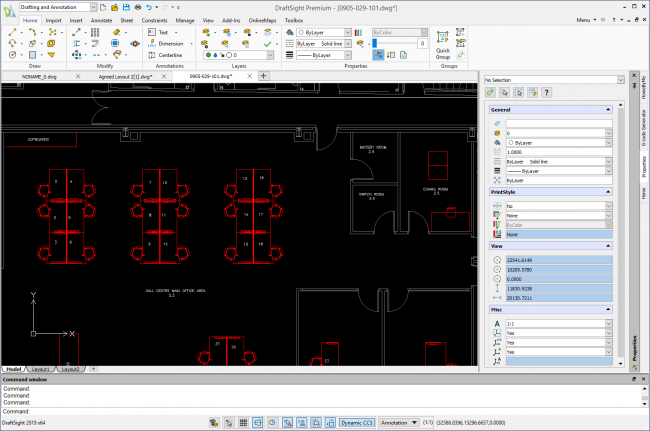 And that is how I start each and every project I work on.  I strip it down to the bare necessities and go from there. As I said above, it means smaller drawing files, quicker response times and, because there is less junk in the drawing, less likely to crash in use.  In a future blog, I'll go through setting up some drawings and explain how and why I standardized on a certain look and feel for my drawings.
IMPORTANT:
DraftSight 2019 for Windows® is offered in paid versions only.
Once you download and install DraftSight 2019 (free 30-day trial or purchased version), you will no longer be able to re-download or access any previous free version of DraftSight (2018 or earlier). All free versions of DraftSight (2018 or earlier) will cease to run after 12/31/2019.
Learn more about DraftSight 2019 here.