Dynamic Blocks in DraftSight 2020 Beta
DraftSight 2020 Beta now supports imported Dynamic Blocks to represent movable segments in a block.  That's a fantastic new feature, but some users might be wondering just what are dynamic blocks.  Let me try to explain.
Simply put, a Dynamic Block is a block with multiple options that can be tweaked.  For example, in the image below, you can see that the crane has a couple of points that can be tweaked.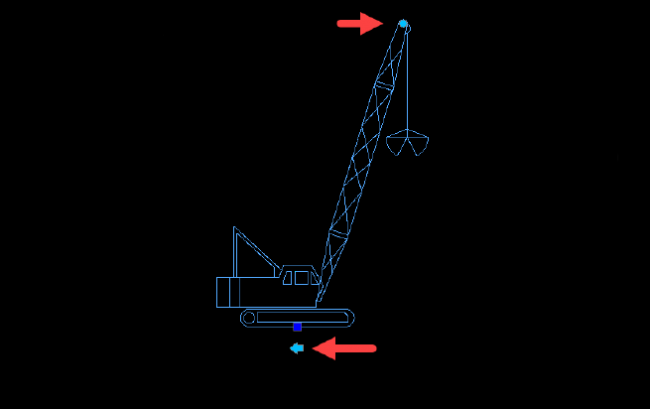 By simply clicking on these points users can now move the crane arm to desired position without having to recreate the block itself.  Previously, a user might have exploded the block, edited it to suit and then recreate the new block.  That all takes time.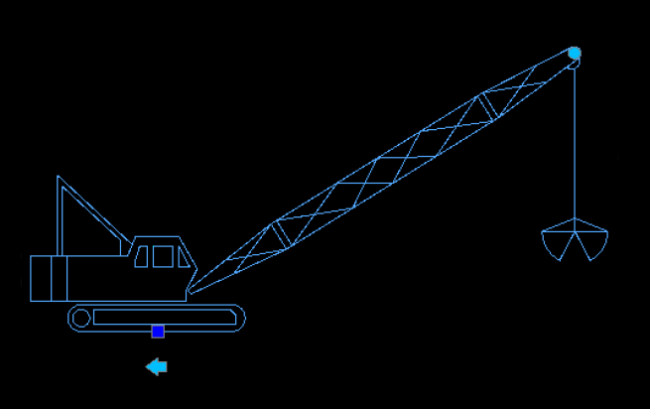 It's such a small, simple feature, but it allows users to insert and manipulate a range of Dynamic Blocks that can be used in multiple positions and configurations on your drawings.  These new features are all about saving you, the user, time.  After all, time is money!
Learn more about DraftSight 2019 here.